Nixon, Harry
NAME: Harry Nixon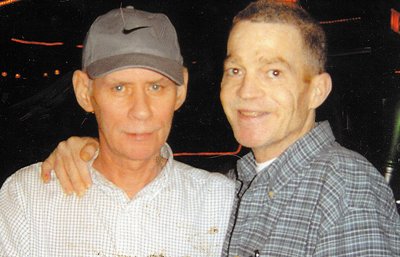 Biography:

2012 PGN Obituary by Jen Colletta:

Harry Nixon, a longtime bartender at locales throughout the Gayborhood, died earlier this month after a short illness. He was 68.

Nixon, a native of New Jersey who lived in Philadelphia for many years, most recently tended bar at Key West, which closed in 2009.

Prior to that, Nixon could be found at The Westbury and previously Tavern on Camac, which he left in 2004.

In 2010, Nixon's longtime partner William Carlin, who worked for Westbury for more than two decades, passed away.

Nixon is survived by two brothers and many close friends, including Tom Murray, Joe Brazill and Harry McManus.

Friends will gather to celebrate Nixon's life at 1 p.m. March 24 at St. Luke and The Epiphany, 330 S. 13th St.
Date of Birth: 1944
Date of Death: 2012
Age at Death: 68
Employment:

Social/Political Groups he attends/attended:

Bars/Clubs he attends/attended:

His friends include: (type your name here, or names of others)

Testimonials to him (add a space before a new testimonial):