Wheeler, Charles Chuck
NAME: Charles "Chuck" Wheeler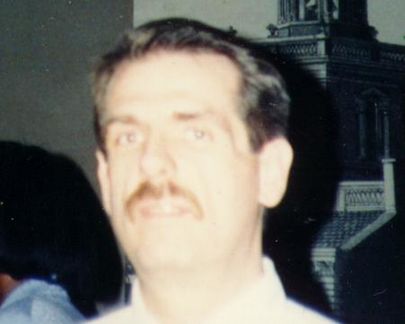 Biography: [WHEELER, 42]
File:PGN Article, August 14-20 1992.pdf

Source: Andy Wallace, INQUIRER STAFF WRITER Charles "Chuck" Wheeler, 42, of Queen Village, who dedicated his life, skills and knowledge to empowering grass-roots organizations, died Tuesday of AIDS at Graduate Hospital.
"There are few people with his education and skill who are willing to dedicate their lives to help people who don't have either," said Jane Shull, a friend and program director of Philadelphia FIGHT (Field Initiating Group for HIV Trials). The organizationPublished on 1992-06-27, Page C08, Philadelphia Inquirer, The (PA)

From the Au Courant obituary, July 6, 1992:
Chuck Wheeler lost his personal fight with AIDS on Tuesday, June 23 at Graduate Hospital. Wheeler was active in Philadelphia AIDS activis (and was arrested for his involvement with ACT UP), had most recently been employed by the City of Philadelphia's Office of Housing and Community Development as a management analyst. Wheeler had been director of training for the Institute for the Study of Civic Values prior to his work for the OCHD, and served as the executive director for the Philadelphia Clearinghouse from 1981 through 1987.
Wheeler was raised in Philadelphia and Bucks County, but completed his high school education in Birmingham, England. He received his undergraduate degree from the University of Virginia in 1970 as an Echols schola and was awarded his Masters Degree in social and political thought from York University. Wheeler did not believe that people are free unless they have access to skills and information.
After learning of his HIV status in 1987, Wheeler enjoyed traveling the Western U.S. and Western Europe with his partner of 13 years Jeff Petraco. He laso enjoyed avant garde musical theatre and opera, did some management consulting work with arts groups, including the New Jersey Concil of the Arts, and restoring his 200 year-old home in Queen Village.
Picture: (Insert picture if available)
Date of Birth: 4/5/1950
Date of Death (delete if non-applicable): 6/23/1992
Age at Death (delete if non-applicable): 42
Employment:

Social/Political Groups he attends/attended:

Bars/Clubs he attends/attended:

His friends include: (type your name here, or names of others)

Testimonials to him (add a space before a new testimonial):