Varela, Luis
NAME: Luis Varela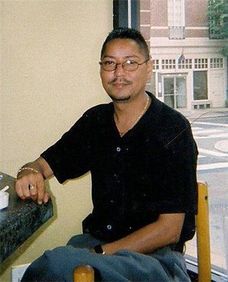 Biography:

PGN Obituary by Jen Colletta:

Luis Varela, a former Philadelphian and computer programmer, died suddenly last month at age 44.

Varela, who lived in Center City from 2001 until last year, died Nov. 6 of a ruptured esophagus.

He was born June 21, 1965, in Las Cruzes, N.M., and graduated from New Mexico State University in 1987 with a bachelor's degree in engineering. He lived in Dallas for several years before moving to Philadelphia, where he took a position as a systems and solutions engineer at computer company Océ, writing software programs and networking computers for corporations and organizations.

Steven Kauffman, a longtime friend of Varela, said Varela was always interested in the computer field and was part of a design team in Dallas that developed one of the first laptop computers.

Kauffman said that, while he lived in Philadelphia, Varela developed a large circle of friends, mainly because of his outgoing, affable nature.

"He went out a lot and loved to socialize," Kauffman said. "He threw a lot of dinner parties and did a lot of entertaining and loved to go out to different restaurants. And he was actually a very good cook; we always loved to cook together."

Varela's friend Andrew Stiller said their group of friends, whom they referred to as "the boys," were frequent visitors to the now-defunct Post Bar.

"We would get together on a nightly basis and he used to just hold court there," Stiller said. "He had the same seat every night with the same following."

Stiller said Varela made up nicknames for all of his friends and even gave himself one — The Rock.

"I don't really know why he picked that, but I think he pictured himself as some sort of superhero," Stiller joked. "He didn't quite have the build for a superhero, but he certainly had the personality."

Kauffman noted that Varela's generosity was evident on these nights out, as he frequently bought drinks for all of his friends.

Stiller said that same spirit surfaced when Varela's company transferred him to Dallas last year.

"He was so loving and very generous, almost generous to a fault. When he was moving, it was so sudden that he ended up just giving away so many of his possessions," Stiller said. "He'd say, 'Well, you always admired this, so here, you take this, and you take this, and think of me when you see this.' He was very, very selfless."

Varela and his friends took a trip to Hillside Campgrounds every summer, and Stiller said that on one trip, Varela attempted to show his friends the connection he had with animals.

"He used to swear he was able to communicate with animals. I remember one summer all the boys went camping and he said, 'Of course, I can talk to animals,' and he held out his hand and attracted this butterfly who landed on him and just walked up his arm. I thought, 'Oh my goodness, how did he do that?'"

Varela had a dog of his own, Evita, who died just one week after he passed.

Kauffman said Varela's friends are planning a memorial tribute to their friend, who had been making plans to return to Philadelphia, at the Venture Inn at the end of January.
Date of Birth: June 21, 1965
Date of Death: November 6, 2010
Age at Death: 45
Employment:

Social/Political Groups he attends/attended:

Bars/Clubs he attends/attended:

His friends include: (type your name here, or names of others)

Testimonials to him (add a space before a new testimonial):