Sherbo, Dan*
NAME: Dan Sherbo*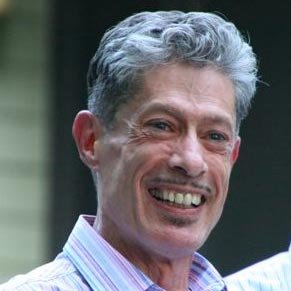 Biography:

Dan Sherbo studied at Tyler School of Art under Stan Zagorski and Joe Scorsone, and earned a BFA from Temple University. Upon moving to Washington DC, he became the resident illustrator at The Washington Post; then began a freelance career that has seen him working for major publications, associations and organizations. He began creating all work electronically many years ago when illustrating two text books for the Smithsonian Institution, and has never looked back.

In the remote past, as a young political activist, he was one of the original owners of Giovanni's Room, a world-renowned Philadelphia bookstore; at the same time he edited, wrote for, designed and illustrated The Gay Alternative literary magazine, an endeavor that led him into art school.

He has run marathons, taught tap dancing, and has a thing for opera—and especially Wagner at that!

He works at his studio in Washington, DC, and can be found there or enjoying the country with Tom, Janet and Jackie—two cats and one human.
Picture: (Insert picture if available)
Date of Birth:
Date of Death (delete if non-applicable):
Age at Death (delete if non-applicable):
Employment:

Social/Political Groups he attends/attended:

Bars/Clubs he attends/attended:

His friends include: (type your name here, or names of others)

Testimonials to him (add a space before a new testimonial):