Segal, Hal
NAME: Hal Segal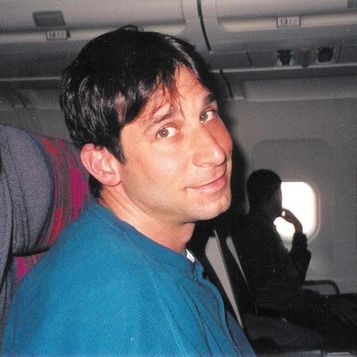 Biography:

2012 Obituary from PGN by Jen Colletta:

Computer consultant Hal Segal died over Thanksgiving weekend of natural causes. He was 47.

Segal was born and raised in Philadelphia. After taking classes at George Washington University, Segal earned his bachelor's degree from University of Pennsylvania's Wharton School in 1986.

Since college, Segal lived throughout the city — in Old City, the Art Museum area and most recently in Chestnut Hill.

The son of a doctor, Segal fused his interest in technology with his knowledge of medicine and launched his own medical software company.

Segal eventually went on to sell it to a larger corporation and went into business as a private consultant.

Douglas Brannan, Segal's companion of 25 years, said Segal was a natural fit as a technology expert.

"He was extremely creative and enjoyed making things fun, easy and life more productive," Brannan said.

Segal had more than 30 computers and devices on which he would practice and experiment. Brannan said he was a strong believer in Apple products and was very enthused when the iPad was released.

"He could not explain how and why that product would revolutionize people's daily life but he said, 'It just will,'" Brannan said, noting that the two often had playful arguments about Segal's love of the product. "He could see all of the possible uses in the future. Even though he had his education in economics, he thought very creatively."

Traveling was another of his main interests, Brannan said.

"I feel like we were never home, we were often living out of suitcases," Brannan said. "He loved traveling. It feels like we hit almost every country in the world."

Segal was especially fond of South America, particularly Brazil, Brannan said.

Segal was also interested in politics and was an active supporter of the Human Rights Campaign.

Brannan said Segal had a genuine nature that endeared him to those with whom he came into contact.

"He was adored and loved by everybody," he said. "Everyone who knew him just fell in love with him because he was such a loving person."

In addition to Brannan, Segal is survived by sister Ferne Gould from Roslyn Heights, N.Y., and brother Bart from Marietta, Ga.

Memorial contributions can be made in Segal's name to HRC by visiting www.hrc.org/support

or by calling 202-216-1563.
Date of Birth: 1965
Date of Death: November, 2011
Age at Death: 47
Employment:

Social/Political Groups he attends/attended:

Bars/Clubs he attends/attended:

His friends include: (type your name here, or names of others)

Testimonials to him (add a space before a new testimonial):