Ratkus, Dr. Mark
NAME: Dr. Mark Ratkus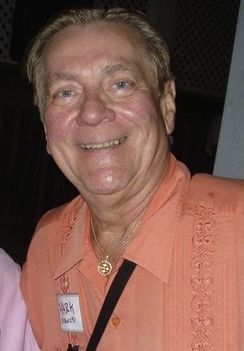 Biography:

2012 PGN Obituary by Jen Colletta:

Dr. Mark Ratkus, an economics professor at La Salle University for nearly 40 years, died Feb. 14 of complications from a stroke. He was 65.

Ratkus, known as "Butch" to friends, was a native of Allegheny County. He earned his bachelor's degree from La Salle in 1969 and joined the economics faculty in 1973.

He went on to earn master's and doctorate degrees in economics from University of Notre Dame.

When the university instituted a foreign-language requirement for some economics students in the 1990s, Ratkus signed up for Spanish classes, as he didn't want his students to face a requirement he himself didn't have.

He became fluent in the language and earned a master's in Spanish bilingual/bicultural studies in 2005.

According to Ratkus' faculty interview at La Salle, he first considered studying French or math but was attracted to economics after learning that the field is "a social science concerned with different aspects like poverty, the environment and education."

Early on in his tenure with La Salle, Ratkus taught in the Philippines. An avid traveler, he also visited Hong Kong, Thailand, Egypt, Israel, Italy, Guatemala and myriad other countries.

David Kalinowski, a friend of Ratkus and president of Dignity Philadelphia, of which Ratkus was a member, said he traveled to third-world countries, mainly in South America, every summer when he was not teaching to study their economy and work on service projects.

He brought his experiences back to La Salle and instituted a course on the economy of Latin America.

"He just loved economics," Kalinowski said. "He was very dedicated to it."

In an interview, Ratkus said that helping students discover their interests was one of the most rewarding aspects of being an educator, which he got to do as facilitator of a senior seminar.

"I ask my students, 'What do you want to study?' and most are thrown back," he said. "They are used to going to class and being told what to learn. Most are not sure and it takes time for them to figure it out, but this is part of growing up and doing new stuff."

Ratkus' own passions were varied.

Outside of the classroom, he was a dedicated Dignity member for more than 25 years.

"He was definitely one of our leaders," Kalinowski said, noting that Ratkus served as a cantor and on the steering committee of the LGBT Catholic group. "He did so much for Dignity. This was basically his spiritual family."

He was also a sports enthusiast who played tennis and was a member of Team 247 in the City of Brotherly Love Softball League. As a native of Western Pennsylvania, he followed all of the Pittsburgh teams, despite criticism from his Philly friends.

He previously served as faculty advisor for La Salle's hockey club and for a university group that raised awareness of gender and sexuality issues.

Ratkus was a talented cook and a music lover who favored jazz, especially Brian Culbertson.

His health had been in decline since fall 2010 when he suffered a stroke while visiting family in Pittsburgh. He spent a year at a facility in that area before being transferred to North Carolina, where his sister lives.

In a statement to students and staff, university president Brother Michael McGinnis said Ratkus was a "dedicated and caring teacher, colleague and friend to many of us, and La Salle University was the beneficiary of his presence and considerable personal and professional gifts for many years. He has been and will continue to be missed."

Kalinowski said that Ratkus' good nature will continue to stay with those who knew him.

"People will most remember him for his hearty laugh," he said. "His laugh was so contagious. It always made you feel good when you were around him."

In addition to his friends, colleagues and students, Ratkus is survived by sister Marianna Palladino and her husband Eugene, sister-in-law Sharon Ratkus, four nephews and a niece. He was predeceased by his parents, William and Helen, and brother William.

A celebration of Ratkus' life will be held at noon March 31 in the upper church of St. Luke and The Epiphany, 330 S. 13th St., followed by a reception.
Date of Birth: 1947
Date of Death: February 14, 2012
Age at Death: 65
Employment:

Social/Political Groups he attends/attended:

Bars/Clubs he attends/attended:

His friends include: (type your name here, or names of others)

Testimonials to him (add a space before a new testimonial):