Powell, Saj
NAME: John "Saj" Powell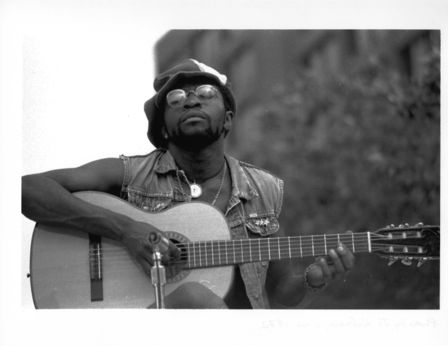 Biography: An African American gay man who was an attendee at GAA in the 1970s. He performed at the coffee house, and always sang Stormy Weather. He sang it beautifully. Saj served on the Policy Council of the Gay Community Center in 1979 and 1980.
Picture: (Insert picture if available) [here-- Saj is on the right.]
Date of Birth:
Date of Death (delete if non-applicable):
Age at Death (delete if non-applicable):
Employment:

Social/Political Groups he attends/attended:

Bars/Clubs he attends/attended:

His friends include: (type your name here, or names of others)

Testimonials to him (add a space before a new testimonial):

When I was 15 I played on the bill with Saj for three months at The Long March Coffeehouse on Rittenhouse Square. He was a wonderful man and fabulous entertainer. I especially enjoyed his cover of "Join Me" from Pippin' and an original song he wrote for a friend of his entitled "Lucille."