Long, Eddie
NAME: Eddie Long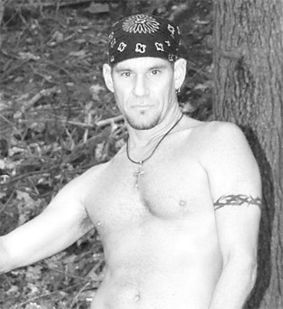 Biography:

From PGN Obituary, 2012, by Angela Thomas:

Eddie Long, one of the founders of Keystone Boys of Leather, died Nov. 14. He was 44.

As of presstime, the Philadelphia Medical Examiner's office said the cause of death was pending.

The Norristown native and Norristown Area High School grad was born Jan. 3, 1968 and studied at the Community College of Philadelphia and Montgomery County Community College.

Most recently, he was working as a technician for ElectroScience Labs in King of Prussia.

Long was a founder of the Keystone Boys of Leather, a fraternal leather club for self-identified leatherboys.

He was a lover of tennis, camping, the beach and reality TV shows — his favorites being "Amazing Race," "Big Brother" and "Rock of Love." He was a frequent visitor of The Bike Stop in Philadelphia and The Woods Campground in The Poconos, where Robb Reichard, executive director of AIDS Fund, first met Long.

Reichard referred to Long as "the life of the party."

"He was great at getting people to have a good time. He was always up for fun and just loved life," Reichard said. "He was somebody who walked into a room and he chatted with everyone and knew everyone. He is going to be missed."

Former partner M. Bradley Shannon said Long was highly independent and often stubborn but was always upfront and honest.

"He knew so many people from many walks of life. Everybody who met him liked him. People didn't have a bad word for him," Shannon said. "You always knew where you stood with Eddie."

Shannon said he and Long had been together for two years and after their separation, they remained very good friends.

Long's cousin, Justin Mason, considered him to be a role model.

"He was someone that I looked up to growing up, and I would like to think that a part of his goodness and kindness rubbed off on me," Mason said.

"He and I shared so many laughs at our grandparents' house while I was growing up, and we kept in touch in the years that followed and got together as time would allow," he added.

Long was pre-deceased by his mother and survived by his father, Edward J. Long Sr., and a wide circle of family and friends.

A memorial service was held Nov. 19 at the Volpe Funeral Home, 707 W. Germantown Pike in Norristown. Plans for a memorial service at the William Way LGBT Community Center are underway.

Memorial donations can be made to Foyer of Philadelphia, a homeless shelter for LGBTQ youth, at www.foyerofphiladelphia.org.
Date of Birth: 1968
Date of Death: November 14, 2012
Age at Death: 44
Employment:

Social/Political Groups he attends/attended:

Bars/Clubs he attends/attended:

His friends include: (type your name here, or names of others)

Testimonials to him (add a space before a new testimonial):