Jackson, Arnold
NAME: Arnold Jackson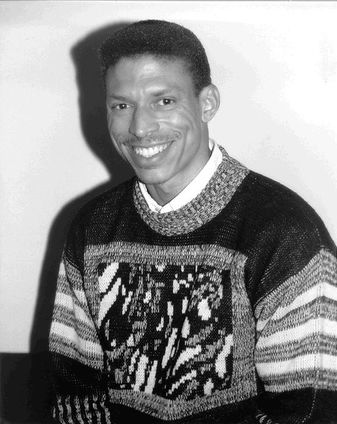 Biography: Arnold Jackson was a writer, advocate, and leader of the black gay community and the AIDS community in Philadelphia for many years.

An article about Arnold from the Philadelphia Inquirer:
http://articles.philly.com/1992-07-09/news/26025683_1_aids-logic-and-emotion-god

(Thanks to David Fair and We The People Living With AIDS, Philadelphia, for placing these documents on the web):

David Fair's eulogy is at [link.]

Yolanda Lollis's eulogy is at [link.]

Tina Jackson Pratt's poem is at [link.]

Arnold's obituary is at [link.]

View Arnold's writings at [link.]

A Nelson Mandela quote that Arnold liked is at this link. (This passage was quoted by Mandela but actually authored by Marianne Williamson, see more info at http:skdesigns.com/internet/articles/quotes/williamson/our_deepest_fear/

We regret to inform you of the passing of Arnold Jackson on Sunday, May 3, 1998, at 7:30 p.m. at Pennsylvania Hospital.
Arnold was the first Administrative Coordinator of We The People Living with AIDS/HIV of the Delaware Valley, and also served as its first Education Director, its first Member Services Director, and the founder and host of Positive Health, its weekly television broadcast on WYBE Channel 35. He was an active leader of both the AIDS and African American gay communities, being a member of a variety of early black gay organizations, including Philadelphia Black Gays and InnerPride; a charter member of the board of directors of Unity, Inc.; and a volunteer for a long list of other organizations, including The Colours Organization, BEBASHI, and various organizations dedicated to educating people with AIDS about complementary and alternative therapies for AIDS. This year, he was elected as Secretary of Adodi Philadelphia, an African American gay support group.
Arnold received a citation from Mayor Edward Rendell in 1992 honoring him for his work on behalf of people with AIDS and the black gay community.
In addition to his work at We The People, Arnold also served as the first co-director of the Ecumenical Information AIDS Resource Center, a short-term case manager at ActionAIDS and as an Intake Advocate at the AIDS Law Project of Pennsylvania, where he counted his fellow employees as among his closest friends.
An avid sports fan, Arnold also was a star outfielder for the 247 softball team, part of the City of Brotherly Love Softball League, for several years. He also acted in several plays in regional theaters and was a regular contributor to various publications, including We The People's Alive & Kicking!, Colours Magazine and Au Courant. A man of wide interests and opinions, he recently published articles in the Philadelphia Daily News on the Clinton scandals and in the Philadelphia Gay News on racism in the gay community. At his death, he was finishing work on a novel about the black gay experience set in Philadelphia. Arnold graduated in 1980 from Temple University's School of Communications.
He is survived by his mother, Christine Jackson, a sister Tina, three brothers, Kenneth, Milton and Leonard, of Philadelphia; his father, Louis, of Jacksonville, Florida; his partner of four years, Darryl Upshaw, and David Fair, who shared a home with Arnold for the past eleven years. Arnold will also be missed by hundreds of friends and admirers who benefited from his kindness and integrity for many years.
A memorial service will be held at 11:00 a.m. Saturday, May 9, 1998, at the Church of St. Luke and the Epiphany, 330 South 13th Street, Philadelphia. In lieu of flowers, Arnold wished that contributions be made to the AIDS Law Project of Pennsylvania, 1211 Chestnut Street, Philadelphia, PA 19107.

From the UNITY Calendar, 1994: Arnold Jackson is an African American gay man who was diagnosed HIV+ in June of 1991. He has been a longtime advocate in the African American gay community and an AIDS activit for several years, having volunteered with such organization as BEBASHI, Philadelphia Black Gays, and Innerpride. He currently serves on the board of UNITY, Inc, and has been editor, writer and contributor to Colours Magazine. As Education Coordinator for We The People Living with AIDS/HIV, he also co-hosts "Positive Health" on WYBE-TV 35, the only weekly television program in the country addressing critical HIV/AIDS issues.
Quote: "Despite our daily struggles, we in th African American community must accept and embrace each other, be they "gay" or "straight". We must love one another unconditionally from the start, not wait 'til one of us is on our deathbed with AIDS. If we can't be there for each other, the how can we expect the rest of society to accept and understand us? We must step out of all the denial about AIDS in our families and stop covering it up by calling it "cancer" or "leukemia" or "pneumonia". HIV and AIDS are here, not just in our backyards, but in our homes Drug addiction is here. Homosexuality and bisexuality are here. To pretend that they're not only serves to defer a golden opportunity to meet and confront these issues. -- issues that, without some attempt at understanding or resolution, are eating away at our foundation as a people. Our historical traditions are steeped in sensitivity, caring, loving and sharing. We must never forget that.
Picture: (Insert picture if available)
Date of Birth: 8/25/1957
Date of Death (delete if non-applicable): 5/3/1998
Age at Death (delete if non-applicable): 40
Employment:

Social/Political Groups he attends/attended:

Bars/Clubs he attends/attended:

His friends include: (type your name here, or names of others)

Testimonials to him (add a space before a new testimonial):

Toni Anastasia writes:
"Arnold was a really good friend to me. He was always ready to listen and he was so very loyal.
I remember fun times too. I remember us going to see Men in Black and both of us lusting after Will. Then we went back to my place and my boyfriend at the time made us a spaghetti dinner while Arnold and I chatted.
I miss him so much. For a long time after he died I would be having a rough day and I would just get a whiff of patchouli and I knew he was nearby saying as he always did "you can only do what you can do".