Hayter, John B
NAME: John B. Hayter
Biography:
[JOHN B. HAYTER, 50, A CENTER CITY LAWYER]
Source: Donna St. George, Inquirer Staff Writer John B. Hayter, 50, a lawyer who turned his life around in his mid-40s and impressed those he knew with his determination, died Tuesday at Thomas Jefferson University Hospital after suffering complications from AIDS. He lived in South Philadelphia. Since 1984, Mr. Hayter had specialized in personal bankruptcy law in his office on Chestnut Street in Center City, representing hundreds of people whose homes were being foreclosed. "He thought he was helping people who neededPublished on 1988-11-18, Page D14, Philadelphia Inquirer, The (PA)

John Hayter was a graduate of the Haverford College Class of 1960. His yearbook entry is pasted below.
Picture: (Insert picture if available)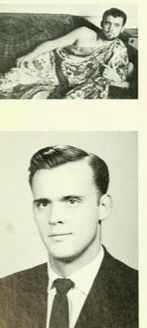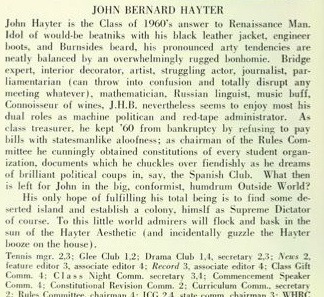 Date of Birth:
Date of Death (delete if non-applicable): 11/15/1988
Age at Death (delete if non-applicable): 50
Employment:

Social/Political Groups he attends/attended:

Bars/Clubs he attends/attended:

His friends include: (type your name here, or names of others)

Testimonials to him (add a space before a new testimonial):