Gerena, Antonio
NAME: Antonio Gerena
Biography: Antonio (Tony) was a sweet, handsome guy born in Utuado on the Island of Puerto Rico, who was raised in Palm Beach County, Florida. As a youngster visiting his grandfather on the "Isla Boriqua", he played in the now famous Taino National Park in Utuado of which he was always very proud. He attended high school in Vineland, New Jersey and later worked for Bain's Deli in several locations around Philadelphia. Antonio was also "mi novio", my lover, for seven years until his death. During his two-year illness which eventually claimed him, he volunteered at ActionAIDS as a Buddy in their Buddy Program. Tony was a happy-go-lucky guy who always had a smile and infectious laugh, his eyes sparkled with a joy in life, the joy of a happy "farm boy". His family was always important to him, he was especially devoted to his mother, Maria, and his two brothers, Chino and Luisito, and his aunt, Carmen.
Picture: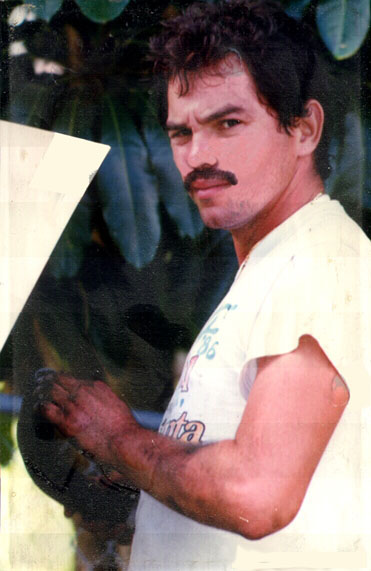 Date of Birth: 3/24/1959
Date of Death: 11/2/1990
Age at Death: 31
Employment: Bain's Deli

Social/Political Groups he attends/attended:

Bars/Clubs he attends/attended: 2/4 Club

His friends include: Jimmy Orrell

Testimonials to him: On a personal note, Antonio gave meaning and purpose to MY life for which I will be grateful the rest of my life. Without explanation, he "saved" me. My life is totally different for having known and loved him, and for him having known and loved me. He's as alive for me now more than ever, even after 17 years. Unashamedly, i'm crying as I write this. Gracias, Chulo! God bless you, Guapito, Chulito, Hincho! Take care of Romulus for me, and I'll see you real soon. I'll know it's you when you just say: Hi, Jaime!
--- Jimmy Orrell