Evans, Reverend Herbert E
NAME: Reverend Herbert E. Evans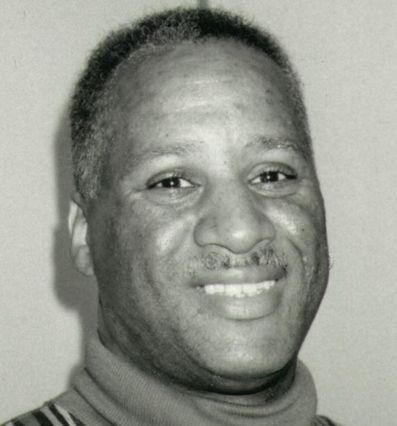 Biography:
File:PGN Article, July 12-18, 1996.pdf
File:PGN Article, July 12-18, 1996 page 2.pdf
From the 1994 Unity Calendar: Rev. Herbert E. Evans was a native of Cleveland, Ohio, and a graduate of Wilberforce University, with a Bachelor of Arts Degree in Theological Studies. He pastored for more than 16 years in the African Methodist Episcopal Church, serving congregations in West Virgina, South Carolina and Ohio.

He was the Senior Pastor of Metropolitan Community Church (MCC) of Philadelphia. He launched a vision plan which embraced five ministry areas that included advocacy, assistance, education, and leadership development, a ministry of beginnings and endings called Alpha and Omega, and a recovery ministry called the GAP Ministry modeled after San Francisco's Glide Memorial Church's Recovery Program. He also assumed secular employment as the Member Services Coordinator at We the People Living WIth AIDS/HIV. He resided in South Philadelphia with his partner, Mr. Todd Conway.
Quote: "Our biggest challenge is denial__ and __honesty. We must be willing to penetrate the walls of denial about who we are and the unhealthy choices we make that get us infected. WE must be willing to acknowledge diverse sexual behaviors, to face our addictions and be honest enough to admit our lack of education and good culturally sensitive information and be willing to change. Out of that pain and acceptance can come great gain."

Picture: (Insert picture if available)
Date of Birth: 1952
Date of Death (delete if non-applicable): June 27, 1996
Age at Death (delete if non-applicable): 44
Employment: Senior pastor of the Metropolitan Community Church of Philadelphia, Pastor for African Methodist Episcopal churches

Social/Political Groups he attends/attended: We The People

Bars/Clubs he attends/attended:

His friends include (type your name here, or names of others): Michael Hinson, Dee Stallworth, Reginald Ferguson

Testimonials to him (add a space before a new testimonial):

Another amazing gentle spirit! Michael Hinson