Borusiewicz, Kurt T.
NAME: Borusiewicz, Kurt T.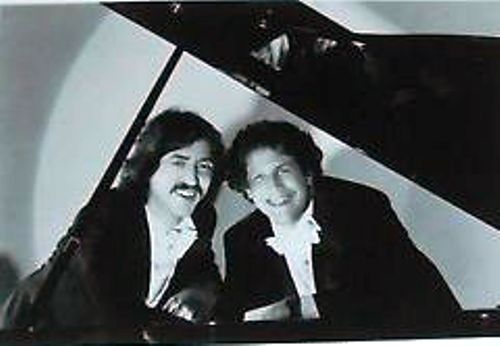 Biography:

[T. BORUSIEWICZ, DISCO FIGURE]
Source: Barbara J. Richberg, INQUIRER STAFF WRITER Kurt T. Borusiewicz, 42, a hair stylist, a former disco disc jockey and the co-writer and producer of a 1978 disco hit recording "Hot Shot," died Monday at his home in Bethany Beach, Del., of complications from AIDS. Mr. Borusiewicz (pronounced Bora-shevitz) was disc jockey at the former DCA Club, a private, late-night disco at Camac and St. James Streets in Center City during the 1970s. After John Travolta danced in the 1977 film Saturday Night Fever, discoPublished on 1994-07-06, Page B06, Philadelphia Inquirer, The (PA)
Kurt Borusiewicz was an original Philadelphia club DJ remixer, writer and Producer. He was the DJ at the famous DCA club at Camac and St. James Streets in Philadelphia.

The twice Billboard award winning DJ of the year along with Andy Kahn wrote and produced Karen Young's "Hot Shot" and numerous other hit http://www.discomusic.com/people-more/5524_0_11_0_C/#|dance songs like AKB's "Stand Up, Sit Down." Loved and admired and missed by all in the Philadelphia & National disco [www.discomusic.com/people-more/5524_0_11_0_C/#|music] movement.

Big thanks to Andy Kahn for providing DiscoMusic.com Kurt's birth-date.
Please feel free to link to this page by using this URL:
http://www.discomusic.com/people-more/5524_0_11_0_C/

Kurt was born in Philadelphia on January 26, 1952 and resided there until he became too ill to live alone. I first found Kurt spinning http:www.discomusic.com/people-more/5524_0_11_0_C/#|records at the DCA. I was in search of a new collaborator for my musical compositions and productions. I had never heard anyone spin records like him at the time nor since. He was a terrific companion in the studio, a cherished friend and a Superstar DJ who left his mark on the Dance Music that was born in the 1970's. Kurt died in 1994, leaving a void in the music world and in the hearts of all the people whose lives he touched so intimately.
I am saddened to hear that Kurt has left us. I had a brief 2 month relationship with him and have such fond memories of him: the moment we realized sharing the same b-day, to our trip to the Raven in New Hope, to the beach, and seeing his smile! : )

When I first met him, he just had a party for Grace Jones at his condo, and he showed me pics of the party and he was happy. I use to play "I can't wait" by Stevie Nicks...that would be the song I will remember him by.
As with life, relationships also come to an end sometimes. I will always remember Kurt...RIP!

P.S. Andy, I never met you but if you want to respond to me, please do!
Kurt..spinning in heaven!

It's August 11, 2007. My new mixes, the remake of Karen Young's "Hot Shot" are about to be released. I have been thinking about Kurt a lot recently - the great times we shared as collaborators and always as friends. His spirit is certainly alive. It has guided me through the studio sessions over the last year while I've been working on putting together all the new versions that will bring Karen's incredible vocal performance on "Hot Shot" back to life. I know that Kurt will be beaming once again, as he did when we were producing that amazing song 30 years ago!

[this site]: PHILIP - The Philadelphia scene in 1973 - 1974 was so cool, center city had a little discotheque in the old city quarter called Harlows, that was small, but a place where the newest Philly sounds that was coming out was played, had a mixed gay straight crowd, also an all gay club bar called the Steps, was like a town house with alot of steps taking you to different levels, then around 1975 - 1976 the gay club DCA were Kurt Borusiewicz was playing records, 1977 was Wayne Geftman's Second Story disco off of Walnut street...
Date of Birth: 1/26/1952
Date of Death: 7/4/1994
Age at Death: 42
Employment:

Social/Political Groups he attends/attended:

Bars/Clubs he attends/attended:

His friends include: (type your name here, or names of others)

Testimonials to him (add a space before a new testimonial):