Ashe, Tom
NAME: Tom Ashe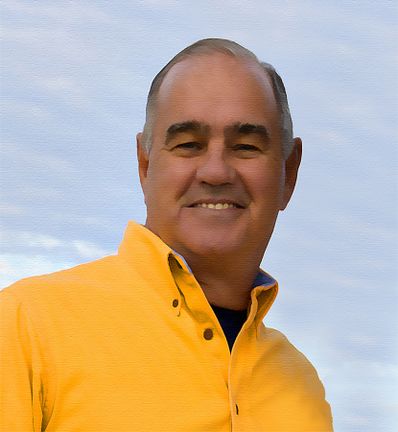 Biography:

From Allen Young:
Chris, I would like to help you get a page for Thomas on your site. Here is his obit. If you ask me, I will get a photo. Tom got a degree from Temple Univ. and was active in Philly in key years of 1970-71 -- he knew a lot of the Philly activists. I lost a good friend. His widowed husband is a great guy, very sad. Warm good wishes to you.
- Allen Young
Thomas Michael AsheFebruary 2, 1947 – October 15, 2013
Born in Springfield, Massachusetts, Tom grew up in Waltham and Boston, the son of the late John Leslie Ashe and Dorothy Allen Moriarty. Although he left us too soon, he lived a remarkably full life packed with commitment, education, adventure, friends and love.
Tom attended Newman Preparatory School and majored in psychology at Boston University, where he received a B.A. in 1968. He went on to earn an M.A. in psychology from Temple University in 1970 and an M.B.A from Clark University in 1984 while working full time.
After earning his Master's degree, Tom worked as a psychologist at Charila, a group home for adolescent girls in San Francisco. Following a year exploring South America, he returned to New England and in 1976 started his career at Digital Equipment Corporation, where he held many positions in education, sales and software development, rising to Director of Marketing for Latin America.

Tom purchased his first home in Waltham, which he shared over the years with many friends. He also owned a spacious converted townhouse on Dwight Street in Boston's South End and a condominium in the Back Bay. While still at Digital, he sold his home in Waltham and moved to Boca Raton, Florida, in 1988. After retiring from corporate life, he remained there until buying his condominium in the Sunset Harbour neighborhood of South Beach, where he resided until his death.
Tom is remembered with fondness for so many things, and notably for the social, political and civil rights awareness and activity that informed the entire arc of his life. His political activism started in the '70s, when he was involved in the Gay Liberation Front. And as late as 2013, he was part of a demonstration in Miami with people who sought justice for Trayvon Martin and his family.
Tom participated in the first-ever Gay Pride march on June 28, 1970, which started in New York's Greenwich Village and ended in Central Park. One of his photographs from the march was included recently in a major exhibit celebrating its 40th anniversary.
The curator of the exhibit, Steven Dansky, expressed gratitude for this rare photographic image of the first march, entitling it "Christopher Street Gay Liberation Day, Central Park Overlooking Sheep's Meadow." Tom provided this caption for the exhibit:
"I sensed the importance of seeing the large group clustered in Sheep's Meadow after the march. I noticed a tree that looked scalable and thought from high up a photo could show how large the crowd was. After climbing, I got to a place where most of the crowd would be really visible without branches obstructing the view. It wasn't until I climbed about 40-50 feet that the size of the crowd really hit me. This photo has been in an envelope for 39 years."
Tom also attended the Revolutionary People's Constitutional Convention in Washington, D.C., sponsored by the Black Panther Party with the participation of activists from other social justice movements in the fall of 1970. He was in a group of protesters dubbed the "D.C. 12," when activists objected vociferously to racial and anti-gay discrimination in the Zephyr restaurant. It became an important legal case of its time.
Perhaps Tom's deep social awareness and commitment to cause can be traced to a lineage of activism that dates back to the turn of the 20th century, when his distant cousin Thomas Patrick Ashe, a school principal, became a freedom fighter in Dublin, Ireland. That Tom Ashe, who was as famous at the time as Michael Collins, was a founding member of the Irish Volunteers, which advocated the independence of Ireland from Britain. He eventually died in prison while on a hunger strike in 1917.
----------
When Tom left Digital at a relatively young age in the '90s, he did so not to "retire" but to do just the opposite: to pursue energetically and enthusiastically all the things that interested and excited him.
He enjoyed reading (always nonfiction; he thought novels were a waste of time!) and listening to all kinds of music. He relished his quiet mornings at Starbucks with his coffee, books and – his recent passion – his iPad. He loved to travel and seemed to know someone everywhere he went. His enviable facility with languages only heightened his enjoyment of the global exploration that took up a great deal of each year. He was fluent in Spanish, Portuguese, French, Italian and German – and had made enough of a dent in his study of Japanese to get by in that language as well.
Despite how busy he kept himself with his many activities and real estate investment/management and multi-city living, Tom devoted his core time and energy to being a deeply caring brother, son, husband and friend.
His quiet strength and ability to "be there" for the people who needed him and loved him, and whom he loved in turn, set him apart from most of the people anyone gets to know during the course of a life. He made a point of keeping in touch with people he cared about, even when they moved far away. He remembered birthdays.
Cursed with classic Black Irish movie star good looks and an action hero physique that were never as intimidating as they could have been because of the sheer modesty of the man, Tom preferred to relate to people through his gentleness, intelligence and enthusiastic connection with life. He managed all of his days and the rewards of his business acumen and frugality with a deft hand, and his kindness and generosity were legendary.
In August of this year, Tom married Decio, the love of his life whom he cherished each and every day. In a lovely ceremony held in the sculpture garden at the Walker Art Museum in Minneapolis, Tom and Decio sealed their commitment to each other and 00 in a fitting tribute to their lives together - to Tom's life-long commitment to fairness and equality.
Tom is survived by his husband, Decio Sales-Filho; brothers John Ashe, Gerald Moriarty, and Liam Moriarty, and sisters Diane Moriarty and Leslie Angelo and their spouses; five nieces, six nephews, and many grandnieces and grandnephews. Tom's extended family and countless friends reside across the United States and Brazil.
Tom always said he wanted to leave this planet a little better than before he inhabited it. Mission accomplished, Tom, mission accomplished. We will miss you.
Date of Birth: 2/2/1947
Date of Death: 10/15/2013
Age at Death: 66
Employment:

Social/Political Groups he attends/attended:

Bars/Clubs he attends/attended:

His friends include: (type your name here, or names of others)

Testimonials to him (add a space before a new testimonial):