Amsel, Richard
NAME: Richard Amsel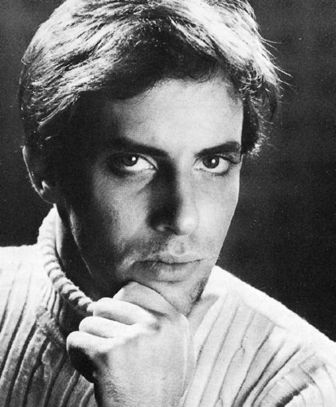 Biography:

[[1]]

'Richard Amsel: A Retrospective' at Rosenwald-Wolf Gallery
Native Philadelphian and university alumnus created "Raiders of the Lost Ark" and many other movie posters

PHILADELPHIA (February 13, 2009) – To mark the acquisition of the more than 500-piece collection of illustrations and sketches of alumnus Richard Amsel, The University of the Arts will present "Richard Amsel: A Retrospective" at its Rosenwald-Wolf Gallery (333 S. Broad St., Philadelphia) from April 15 – May 14.

The exhibition showcases more than 50 works from the world's largest collection of Amsel sketches and illustrations. The show includes preliminary studies for "Raiders of the Lost Ark" and "Mad Max: Beyond Thunderdome" movie posters; Bette Midler album covers and posters; TV Guide cover portraits of Elvis Presley, Lucille Ball, Johnny Carson and Katharine Hepburn, and never-before exhibited or published sketches providing a glimpse into Amsel's process – from initial sketches through finished art. The exhibition and catalogue have been made possible by a grant from the Richard C. von Hess Foundation.

A 1969 graduate of the Philadelphia College of Art (now The University of the Arts), Amsel created some of the most recognizable, iconic show business-related imagery of the late 20th century before he died in 1985. His "AMSEL" signature can be found on posters for more than 30 major motion pictures, close to 40 TV Guide cover illustrations and numerous album covers and concert posters.

A close friend of Amsel's and the director of Late Night Programming at CBS Television in Los Angeles for 15 years, Dorian Hannaway donated the collection and designated it as a teaching resource for the university.

"I believe University of the Arts students will be inspired by seeing Richard's original work," Hannaway said. "My hope is that it will educate future generations of artists. I'm grateful that the university is preserving his art as well as maintaining the legacy of one of its famous alumni."

Once catalogued and conserved, the collection will be made available to scholars and researchers of illustration, film, television and American pop culture of the 1970s and '80s. Ultimately, the retrospective will be made available to travel to other universities, libraries and museums.

The staging of the retrospective is a collaborative effort among University of the Arts Museum Studies students and faculty and entertainment business professionals. Joe Stewart of the Emmy Award-winning Shaffner/Stewart team, set designer for "Friends," "Two and a Half Men" and "Rachael Ray," designed the multimedia environment housing the exhibit.

The University of the Arts is the nation's first and only university dedicated to the visual, performing and communication arts. Its 2,300 students are enrolled in undergraduate and graduate programs on its campus in the heart of Philadelphia's Avenue of the Arts. The institution's roots as a leader in educating creative individuals date back to 1868.
Richard Amsel (December, 1947 – November 17, 1985) was an American illustrator and [designer]. His career was brief but prolific, including movie posters, album covers, and magazine covers. His portrait of comedienne [Tomlin] for the cover of //[[2]]// is now part of the permanent collection at the [Institution]. He was associated with //TV Guide for 13 years.
Contents
[[[3]]]
Life and career
Richard Amsel was born in Philadelphia. While a student at the Philadelphia College of Art, his proposed poster art for the [Streisand] musical //[Dolly!]// was selected by 20th Century Fox for the film's campaign after a nationwide artists' talent search; the artist was 22 at the time.
Amsel quickly found popularity within New York's art scene, and his illustrations caught the attention of Barry Manilow, then a young singer/songwriter named who was working with [Midler], a newly emerging entertainer in cabaret clubs and piano bars. Manilow introduced the two, and it was quickly decided that Amsel should do the cover of her first [Records] album. The cover, for //[Divine Miss M]// proved to be one of the most ubiquitous of the year. More album covers and posters soon followed, as did a series of magazine ads for designer Oleg Cassini.
His movie posters commissions included some of the most important and popular films of the 1970s including [Champ]//, //[[4]]//, //[[5]]//, //[Last Picture Show]//, //[Last Tycoon]//, //[Life and Times of Judge Roy Bean]//, //[& Mrs. Miller]//, //[Muppet Movie]//, //[on the Orient Express]//, //[[6]]//, //[[7]]//, //[Shootist]//, and //[Sting]//. (The latter's poster design paid homage to the painting style of [Leyendecker], evoking both his ["Arrow Collar Man"] and his covers for //[Saturday Evening Post].)
Though brief, Amsel's career was prolific. By the decade's end his movie posters alone matched or exceeded the creative output of many of his contemporaries. His work graced the cover of [[8]]//—a portrait of comedienne [Tomlin], now housed in the permanent collection at the Smithsonian Institution in Washington D.C. In keeping with the magazine's stringent deadlines, Amsel's illustration was created in only two or three days.
Style
The key to his success, beyond raw talent, was the unique quality of his work and illustrative style. Amsel could perfectly evoke period nostalgia (such as The Sting// and westerns such as //McCabe & Mrs. Miller), while also producing something timeless and iconic, perfectly befitting both something old and something new. And however different his approach from one assignment to the other, all would bear his instantly recognizable stamp.
TV Guide
In 1972, [Guide]// commissioned Amsel to do a cover featuring the [[9]] and [of Windsor], coinciding with a telefilm about their love affair. Thus began Amsel's 13-year association with //TV Guide//, resulting in a record of more than 40 covers.[[][[10]]]
The "Amsel covers", now prized collector's items, feature portraits of such figures as Mary Tyler Moore, [Travolta], [Presley], [Bergman], [Carson], [Selleck], [Reagan], [Sinatra], [Grace] and [Hepburn]. Particularly notable issues included [Gable] and [Leigh] for the television debut of //[with the Wind], the wedding of [Charles] and [Princess of Wales], and [Chamberlain] for the miniseries [[11]].
Perhaps the most beloved is Amsel's portrait of Lucille Ball, done for the magazine's July 6, 1974 issue honoring the comedienne's retirement from series television. "I did not want the portrait to be of Lucy Ricardo," Amsel explained, "but I didn't want a modern-day Lucy Carter either. I wanted it to have the same timeless sense of glamour that Lucy herself has. She is, after all, a former [Girl]. I hoped to capture the essence of all this."[//[needed]]
Amsel's work so impressed Ms. Ball that the artwork was featured in the opening credits of a two-hour television tribute, CBS Salutes Lucy: The First 25 Years.
Later career
The 1980s marked a dramatic change in movie marketing campaigns, with more and more employing photographs in favor of illustrations. Movie poster artists now faced a narrower field in which to compete, often limited to science fiction, fantasy, and adventure films. The old masters like Bob Peak -- whose bold, striking campaigns for //[[12]]//, //[Trek: The Motion Picture]//, //[[13]]//, and //[Now]// helped redefine the very nature of movie poster art—seemed increasingly dated in their style, and had to make way for a new generation of artists (notably Drew Struzan).
Yet Amsel remained productive, his trademark signature becoming a widely recognizable fixture on further magazine covers and movie posters, including such high profile, "event" films as the colorful, campy [Gordon]//, and the elaborate fantasy //[Dark Crystal]//. But perhaps his work for the adventure film //[of the Lost Ark]// remains the artist's most famous. Amsel did two separate posters, one for the film's initial 1981 release and another for its re-release a year later; [Lucas] and Steven Spielberg reportedly own the originals, respectively.
Death
His last film poster was for [Max Beyond Thunderdome]//, the third of [Miller]'s apocalyptic action movies with Mel Gibson.
His final completed artwork was for an issue of TV Guide//, featuring news anchors [Brokaw], [Jennings] and [Rather]. Amsel died less than three weeks later, succumbing to complications from AIDS on November 17, 1985.
When he fell ill, he was to have done the poster for the [the Stone]// sequel, //[Jewel of the Nile].
Recogniton
Amsel's output garnered numerous awards, from the New York and Los Angeles Society of Illustrators, a Grammy Award, a Golden Key Award from The Hollywood Reporter, and citations from the Philadelphia Art Director's Club. Representations of Amsel's covers were exhibited at the Museum of Television and Radio in Beverly Hills, commemorating //TV Guides fortieth anniversary.
In 2009, Amsel was posthumously awarded the University of the Art's Silver Star award for Outstanding Alumni. The award was accepted on his behalf at the University of the Arts Commencement Ceremony by his brother, Michael Amsel.
Date of Birth: December, 1947
Date of Death: November 17, 1985
Age at Death: 37
Employment:

Social/Political Groups he attends/attended:

Bars/Clubs he attends/attended:

His friends include: (type your name here, or names of others)

Testimonials to him (add a space before a new testimonial):