Allen, Randy
NAME: Randy Allen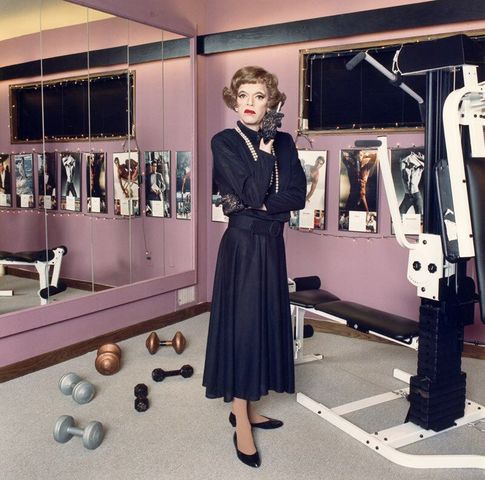 Biography:

From The Philadelphia Inquirer, May 17, 1995
Randall "Randy" Allen, 38, an actor and performance artist hailed for his portrayals of Bette Davis and Marilyn Monroe, died Thursday at Pennsylvania Hospital of AIDS-related pneumonia. Mr. Allen recently won critical acclaim for his portrayal of Bette Davis in Me and Jezebel, a play for which he won the 1995 Back Stage Bistro Award. He also won the Manhattan Association of Cabaret Award for best New York debut in 1993.
From The New York Times, May 13, 1995
Randy Allen, an actor and performance artist, died on Thursday at Pennsylvania Hospital in Philadelphia. He was 38 and lived in Philadelphia.
The cause was AIDS, said Tony Origlio, his press representative.
Mr. Allen was born in La Porte, Ind., and first studied acting in St. Louis. He also attended the London Academy of Music and Dramatic Arts and earned a master's degree in directing at the University of Southern California.
He was best known for impersonating female entertainers, including Judy Garland, Liza Minnelli, Marilyn Monroe and Bette Davis. He toured the country in his one-man show, "P.S. Bette Davis" and performed in "Marilyn: Something's Got to Give," a re-creation of Marilyn Monroe. Last year he appeared at Town Hall with Milton Berle and Charles Busch in "Charles Busch's Dressing Up!"
He is survived by his companion, Ron Hayes; his parents, Betty and Otto, of Hamlet, Ind.; a sister, Faye Mercer, and two brothers, Ray and Larry, all of La Porte.
Date of Birth:
Date of Death: 5/11/1995
Age at Death: 38
Employment:

Social/Political Groups he attends/attended:

Bars/Clubs he attends/attended:

His friends include: (type your name here, or names of others)

Testimonials to him (add a space before a new testimonial):