Allekotte, Victor
NAME: Allekotte, Victor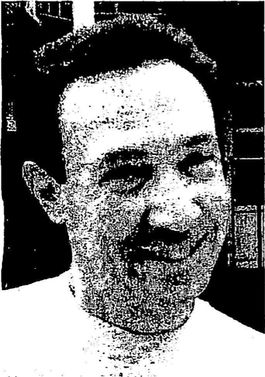 Biography:

From Au Courant, April 18, 2000
On Friday, April 17, Victor Allekotte passed from this world to the next. He died from complications after ge suffered a stroke on December 24, 1999. His condition was further complicated by his HIV positive status. He bravely faced the challenges forced upon him, and did his best to fight back. Unfortunately, this was a battle he could not win. His struglle to survive was remarkable and his courage in the face of death was to be truly admired.

Vic was born in West Philadelphia on May 20, 1946. He was the son of the late Henry and Molly Allekotte and also the brother of the late Martin Allekotte. He was graduated from West Catholic Boys High School and attended La Salle College where he received a B.A. in literature. He also attended Temple University where he received his Master's in Special Education. This was to be Vic's true calling.

In the early 1970's Vic was one of the first hired in the newly created Special Education Department of the School District of Philadelphia. He taught reading and math to the children who were mentally and/or physically handicapped. He worked at the Joseph W. Catharine Elementary School in Southwest Philadelphia his entire career. In fact, many of his former students later became the parents of his new students. He was truly a fixture in Room 308. While working at Catharine, the faculty and staff became more than co-workers. They were, and still are, a part of his family.

Due to his illnesses in 1994 Vic was forced to retire. He could no longer withstand the physical rigors of the job. It was at this point he became involved with many community groups. He was very active with several Alcoholics Anonymous groups, primarily Recovery Clubhouse. He also did volunteer work at times with ActionAIDS, the AIDS Fund, the AIDS Library, PCHA, Safeguards, Philadelphia Fight and also served on the Resource Allocation Advisory Committee for Ryan White Funding.

In addition to his community service Vic had many other interests. He was an animal lover, listened to classical jazz, loved fine arts, books and his newly purchased home. He always seemed to be going through one cataog or another, looking for the perfect item to restore the house to its original state. He was an incredible man with a passion for life. He will be sorely missed.

Vic is survived by his husband/partner of almost 22 years, Stephen Bowers, and their children, Duke the dog and Gilda the cat. He is also survived by Mr. Bowers' family.

A memorial service will be held Tuesday, APril 25 at St. Luke and the Epiphany Church Chapel...There will also be a reception at the William Way Community Center, 1315 Spruce St. Philadelphia, PA after the service. All friends are invited to attend. All memorial contributions are requested to go to Philly Pride and/or the William Way Center.
Date of Birth: May 20, 1946
Date of Death: April 7, 2000
Age at Death: 53
Employment: Teacher at Joseph W. Catherine Elementary School

Social/Political Groups he attends/attended: Recovery House, Action AIDS, AIDS Fund, AIDS Library, PCHA, Safeguards, Philadelphia Fight

Bars/Clubs he attends/attended:

His friends include: (type your name here, or names of others) Lover Steve Bowers.

Testimonials to him (add a space before a new testimonial):

Obituary from AuCourant Newsmagazine: