Kuromiya, Kiyoshi
NAME: Kiyoshi Kuromiya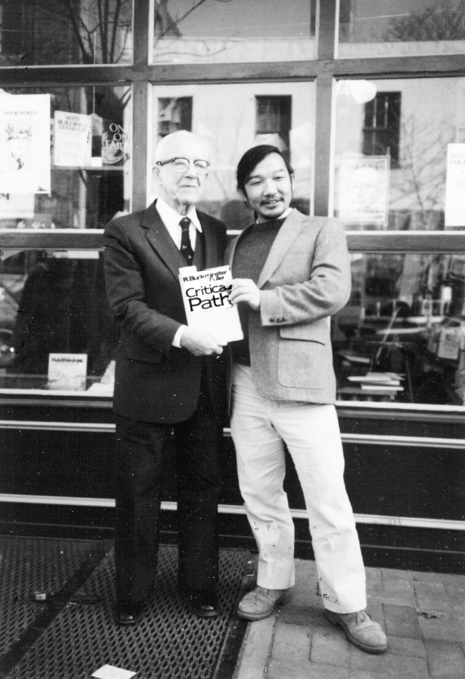 Biography:
By DOUGLAS MARTIN (NY TIMES)
Published: May 28, 2000
Kiyoshi Kuromiya, who was born in an internment camp for Japanese-Americans and spent much of his life battling for civil rights and relief for AIDS patients, died on May 10 in Philadelphia, where he lived. He was 57.
The cause was complications of AIDS.
When Mr. Kuromiya was told he had AIDS in 1989, he became a self-taught expert on the disease. Patients fare best, he believed, when they understand the illness, explore treatment options and participate in medical decisions.
He ran a community chest to help patients get free drugs, published a newsletter and ran a 24-hour information line. He even accepted collect calls from prisoners.
He also provided free Internet access to AIDS patients in the Philadelphia region and ran an underground buyers' club that supplied marijuana free to patients who found that it helped alleviate nausea from their other treatments.
Mr. Kuromiya, a short man with a pony tail and a wry wit, never forgot his beginnings at the Heart Mountain internment camp in Wyoming, and kept a large picture of it on his apartment wall. Several years ago, he and his mother, Amiko Kuromiya, revisited the site.
His activism began with the civil rights movement, when he was a student at the University of Pennsylvania. He was beaten by sheriff's deputies on a voter registration march in Montgomery, Ala. In 1965, he marched in front of Independence Hall in an early rally for gay rights, and he was one of the founders of Act Up, a protest group concerned with AIDS issues.
In 1981, he assisted R. Buckminster Fuller, the architect and thinker, in writing Critical Path (St. Martin's Press). The book sketched a vision of a bountiful future created by technological advances. In what James Traub in The New York Times Book Review called a bizarre and often revelatory volume, the authors suggested that the blossoming of technology had the potential to end war.
Mr. Kuromiya called his program of free Internet access the Critical Path Project after the book, and his blending of social activism with the Internet was seen by some as a realization of his prophecy of the power of information.
He sat for hours at his computer in his tiny apartment making connections with patients, advocates, researchers and policy makers around the world.
He also had a role in framing the use of the new technology. He was one of the lead plaintiffs in the successful 1996 challenge in federal court in Philadelphia to the Communications Decency Act, which made it a crime to circulate patently offensive sexual material.
Someone might find material that we find important offensive, he said in court. I don't know what 'indecent' means. I don't know what 'patently offensive' means in terms of providing life-saving information to people with AIDS, including teenagers.
Mr. Kuromiya was also a nationally ranked Scrabble player. He is survived by his mother; a brother, Larry, and a sister, Merijane, all of whom live in the Los Angeles area.

These shoes walked in the following walk: 1962 CORE restaurant sit-ins, Route 40, Aberdeen, MD 1963 Martin Luther King speech, 8/28, Lincoln Memorial, and later to meet King at Willard Hotel, Washington, DC 1965 Injured at State Capital Building, Montgomery Alabama, leading black high school students in voter registration march, 3/13 1965 First homosexual rights demonstration ever - Independence Hall, Philadelphia, 7/4 1967 "Armies of Night" march on Pentagon Building 1968 Lincoln Park and Conrad Hilton, Chicago, Democratic National Convention riots at Grant Park 1968 Martin Luther King funeral, Atlanta - cared for Martin Jr. and Dexter week of funeral at King house in Vine City 1969 Spoke at Black Panther Party's Revolutionary People's Constitutional Convention, Temple University, Philadelphia 1970 "Rebirth of Dionysian Spirit," National Gay Liberation Conference, Austin, TX 1972 First Rainbow Family Gathering, Granby, CO 1974-77 Survived metastatic lung cancer 1978-83 Traveled worldwide with Buckminster Fuller, collaborated on his last 6 books, wrote last book posthumously in 1992 (Fuller died in 1983), Philadelphia, California 1988 First employee of We the People with Aids and charter member of ACT-UP, Philadelphia 1992 ACT-UP members injured at demo at Bellevue Stratford Hotel, numerous ACT-UP arrests around the country 1996 Sat on FDA panel that recommended approval of first potent protease inhibitors 1997 Critical Path Aids Project - Supreme Court overturns communications decency act on internet censorship - lead litigant 1999 Kuromiya vs. United States of America - class action suit on medical use of marijuana.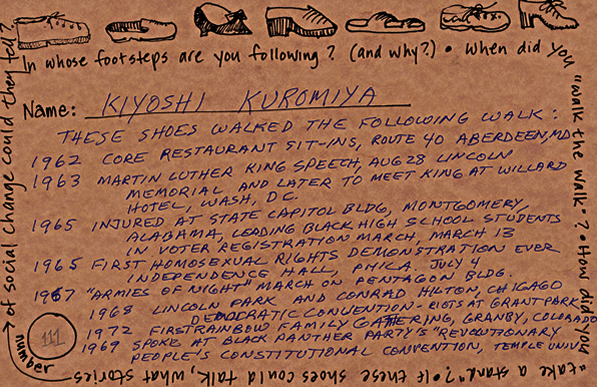 Date of Birth: 5/9/1943
Date of Death: 5/10/2000
Age at Death: 57
Employment:

Social/Political Groups: ACT UP Philadelphia

Bars/Clubs he attended:

His friends include: (type your name here, or names of others)

Testimonials to him (add a space before a new testimonial):