Bradley, Aaron
NAME: Aaron Bradley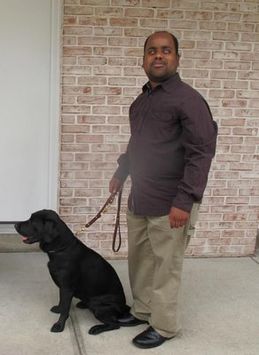 Biography:

2012 PGN Obituary by Jen Colletta:

Although life handed Aaron Bradley a seemingly insurmountable number of obstacles, friends and family say he conquered each through his endless store of courage and fortitude.

A senior at Rutgers University and a former member of the Philadelphia Gay Men's Chorus, Bradley, 28, died March 2 of an infection related to kidney failure.

Bradley, who was blind from birth, had struggled with kidney problems throughout his life, having been born with end-stage renal failure. Bradley's mother was 14 when she gave birth, and he spent years in the foster-care system and had two kidney transplants.

He graduated from Overbrook School for the Blind and, in 2004, moved in with Trish and Andrew Maunder, the parents of a classmate. The Maunders were making plans to officially adopt Bradley before his death.

Bradley did not allow his physical impairment to keep him from his goals.

He attended Burlington County Community College before transferring to Rutgers, where he lived independently in a dorm at the university's Camden campus.

"Coming into this world as a blind human being has made me look at the world with other senses," he described on his Facebook profile. "I take in the beauty of touch, smell, sound, vibes and the natural energy that people give off. The eyes only allow us to see the surface of what is reality, but allow your other senses to take you deeper. I try to do this all the time."

"He didn't see himself as any different and, because of that, others didn't see him as different," said Josh Yoder, a friend from PGMC.

Yoder said Bradley was a wiz at navigating the city using public transportation.

Patrick Hagerty, another PGMC friend, noted that when Bradley was on a cruise with the Maunders, he waited until everyone was asleep and sneaked out to the ship's nightclub.

"He wanted to experience it himself, by himself," Hagerty said. "He put tissues in the railing and tucked them under pictures to find his way back to the cabin."

On Rutgers' campus, Hagerty said Bradley was a popular figure, as was his guide dog, Licorice, whose toenails he once painted purple, his favorite color.

Bradley was planning to enter the social-work field, and the university announced it would award him a posthumous degree.

Trish Maunder said that, upon graduation, Bradley intended to earn his master's in social work, and was particularly interested in working in the adoption field.

"He lived through so many different scenarios himself, so much adversity," she said. "He had an open heart and if he saw people struggling, he would lend himself to helping them."

Maunder said Bradley came out around the time he came to live with her family.

"He came here and felt like he could now come out and embrace it and then just went out and joined everything," she said.

Singing was one of Bradley's main passions.

"He could focus in on the qualities of music and really hearing himself and others because he lived his life through sound," Yoder said.

In addition to the PGMC, of which he was a member from about 2004-08, he also sang with the Rutgers-Camden University Choir and the Rutgers-Camden Madrigals. A recording of Bradley singing his favorite song, "Defying Gravity" from "Wicked," was played during his funeral last weekend.

"Even though he died too young, he lived more in his 28 years than most people I know," Yoder said.

Memorial contributions can be made to the Aaron Bradley Fund through the attention of the Maunder Family, 408 Oldershaw Ave., Moorestown, NJ 08057, which will donate the money to a number of Bradley's favorite charities.
Date of Birth: 1984
Date of Death: March 2, 2012
Age at Death: 28
Employment:

Social/Political Groups he attends/attended:

Bars/Clubs he attends/attended:

His friends include: (type your name here, or names of others)

Testimonials to him (add a space before a new testimonial):