Way, Bill
NAME: BILL WAY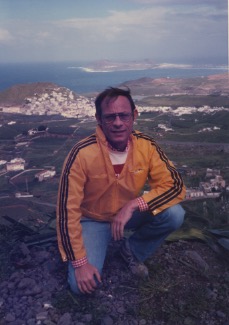 Biography:
WILLIAM J. WAY, CITY EXEC, 45-YEAR-OLD AIDS VICTIM
Source: JIM NICHOLSON, Daily News Staff Writer
William J. Way, associate executive director of the Philadelphia Redevelopment Authority who had a reputation for being able to move ideas and projects through the bureaucracy with results, died yesterday of complications stemming from acquired immune deficiency syndrome. He was 45 and lived in Center City.
Way had held his present position with the Redevelopment Authority since 1984 and was the point man for relocation of businesses in the area planned for the Convention Center. Except forPublished on 1988-01-08, Page 88, Philadelphia Daily News (PA)
REDEVELOPMENT OFFICIAL W.J. WAY DIES OF AIDS
Source: Philadelphia Inquirer, The (PA) - Friday, January 8, 1988
Author: Burr Van Atta and Russell Cooke, Inquirer Staff Writers
William J. Way, 45, associate executive director of the Philadelphia Redevelopment Authority and director of the authority's convention center program, died yesterday at Graduate Hospital. He had suffered from AIDS.
Active in the city's housing and business affairs since his college days, his most recent project had been relocation of businesses from the Center City convention center area.
On medical leave from his post since April, he was diagnosed as a victim of acquired immune deficiency syndrome in May.
He made no attempt to keep his illness a secret. He discussed it openly, as well as with friends and associates.
One of those with whom he worked, Scott Wilds, an assistant to city Housing Director Edward A. Schwartz, said Tuesday that he was sure that Mr. Way would want his obituary to specifically note that he had "died of complications of AIDS."
Mark Segal, publisher of the Gay News and a friend of long standing, agreed. He said Mr. Way "wanted people to know." Mr. Way was angered by attempts to cover up the cause of deaths of AIDS sufferers, Segal said.
"He wanted the problem acknowledged, brought out into the open, dealt with.
"He felt that the fact that he was a city official and that he was suffering from AIDS might have some special meaning, that it might help the public realize that anyone and everyone could get AIDS," Segal said.
At the urging of Mr. Way and others, Segal said, Mayor Goode declared last June 26 as AIDS Awareness Day.
At a proclamation-signing ceremony that day in the Mayor's Reception Room, Segal announced that Mr. Way was suffering from AIDS and was hospitalized for treatment.
As his condition deteriorated, Redevelopment Authority employees set up a buddy system" to help keep up his spirits.
Everyone "from the executive director all the way down to elevator operators," friends said, took turns lunching with Mr. Way at his home or at Graduate Hospital.
"It became a badge of honor for people to be able to say they had lunch with Bill Way," Segal noted. "And it made him feel wanted and cared for."
An honors graduate of Abington High School, Mr. Way first worked for the city as a summer intern in 1963 while attending American University. A year later he applied for a permanent position, citing his fondness for Philadelphia. He was hired as an urban-renewal technician in 1965.
With time out for military service and later - in 1982-1983 - service as deputy director of community development in Harrisburg, Mr. Way spent more than 20 years working in city programs.
In 1968, he became project coordinator and manager, administering renewal work in the Model Cities area of North Philadelphia.
During the Rizzo administration, he served as project manager for the Washington Square West Renewal Project and then joined the Office of Housing and Community Development as director of neighborhood revitalization, coordinating programs in 42 city areas.
He rejoined the Redevelopment Authority in 1984 as administrative assistant and accepted the convention center assignment in 1986.
His work won high praise from Schwartz. The housing director said that Bill Way made an enormous contribution to the development of virtually every major community development and housing program responsive to neighborhood needs undertaken by this department.
"He was the architect of the Neighborhood Advisory Committees and a champion of the view that neighborhood people had to be integrally involved in planning for the future of their communities.
"He possessed an encyclopedic knowledge of the housing stock of the city and was sought by director after director for the technical skills needed to hold the entire office together."
He sometimes demonstrated his dedication by paying for city work out of his own pocket.
In 1977, he underwrote the cost of a report, "Philadelphia Could Be a Major Visitor Center If . . . " and sent 1,000 copies to public officials, those in the tourist industry and community leaders.
Then he sponsored a tour of the city's key attractions for taxi and bus drivers, waiters, restaurant cashiers and hotel desk clerks - people who are often asked what the community offers beyond Independence Hall and the Liberty Bell.
Mr. Way had no immediate survivors.
A memorial service will be held at 6 p.m. Monday at St. Luke and the Epiphany Church, 330 S. 13th St.
Contributions in his name may be addressed to the John Locke Fund, in care of the Philadelphia AIDS Task Force, P.O. Box 53429, Philadelphia 19105.
His AIDS quilt is here and a second quilt here.
Date of Birth: 9/2/1942
Date of Death: 1/7/1988
Age at Death: 45
Employment:

Social/Political Groups he attends/attended:

Bars/Clubs he attends/attended:

His friends include: (type your name here, or names of others)

Testimonials to him (add a space before a new testimonial):