Bash, Dominic
Name: Dominic Joseph Bash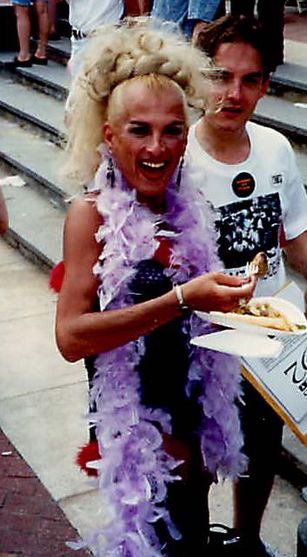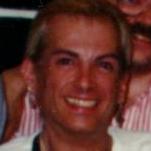 Biography:

[DOMINIC BASH, HAIRDRESSER WHO HELPED AIDS VICTIMS]
Source: Ralph Cipriano, INQUIRER STAFF WRITER Dominic Bash, 46, a South Street hairdresser who ministered to men dying of AIDS and made flamboyant public appearances in drag, died Sunday at his South Philadelphia home of complications from AIDS. Mr. Bash, who had pale, shoulder-length, blond hair, loved to be outrageous. Last year, he led the Lesbian and Gay Pride Parade, strutting from Rittenhouse Square to Penn's Landing in a purple-and-pink sequined leotard and a lavender feathered boa. In 1991, Mr. Bash wasPublished on 1993-01-27, Page B06, Philadelphia Inquirer, The (PA)

Dominic was a marvelous activist and hairdresser and salon owner in Philadelphia. He had a fabulous drag persona, Madominic. The name of his salon, The Abbey, reflected a deep religious faith that he often proclaimed, as in that name, with a great camp twist.
[Spiritual Guide for Men Dying of AIDS]
Philadelphia Inquirer (11/20/91), P. 1-A
Cipriano, Ralph
---
Abstract: Dominic Bash, the coordinator of the AIDS ministry for Dignity of Philadelphia Inc., a church for homosexual Catholics, visits AIDS patients several times a week to act as a sort of spiritual guide. "I just give a little nurturing, loving, and caring that they're not getting from mother church," he says. Bash serves Communion during his visits, counsels the patients, and helps with other church-oriented tasks such as funeral services. Because the Catholic Church condemns homosexual acts, many members of Dignity feel alienated from it. "I had to separate who I was angry with," says Paul, a pseudonymous member of Dignity who is dying of AIDS. "I can't blame God for what the Pope believes. My quarrel is not with God. I don't agree with the Catholic Church's teachings." Bash, who himself is HIV-positive, says, "I was brought up as a Roman Catholic, being taught to love one another. Yet [the Church] couldn't love me and I couldn't live a lie."

[Jeannine Gramick, PhD, co-founded New Ways Ministry, a national, Catholic social justice center working for the reconciliationof lesbian/gay people and the church.]

What inspired you to work with gay and lesbian Catholics? Was there a moment of transformation?

A gay man, Dominic Bash, first inspired me. I met him when I was a grad student at the University of Pennsylvania; he became an early organizer for AIDS research funding. "What is the Catholic Church doing for my gay brothers and sisters?" he asked me. In 1971, the answer was, "Nothing."

Dominic had been in religious life, and thought that because he was gay there was incompatibility. There isn't incompatibility, but that was the thinking at the time. Dominic had a lot of gay friends who were former Catholics. At the time that I met them, I had lots of
preconceptions about gay people that were wrong. Talking to Dominic and his friends, I realized that all these people are just as normal as everyone else."

I knew Dominic Bash from my lover at the time, Harry Allen Reid. Dominic did my hair in his shop, The Abbey,at 23 and South, on a regular basis, and constantly told stories about the nuns who came in and gossiped about the church. I believe that he was a Franciscan monk of some sort, and had garb to wear on occasions. He was a scream to talk to, because he was irreverent, and talked about going into the 5th floor of Graduate Hospital, which was predominately gay catholic priests dying from Aids, and give them all hell, calling them each by name. He had a calender made of himself in all of his various Madominic outfits. I will try to find it and get it out onto here one day. He took it upon himself, in his last months, to take control of the memorial service for my lover Harry Allen Reid, at Saint Lukes Church in Center City, 3 weeks afet the originsl funeral at Saint Richards, near my home. The service at Saint Richards was an incredible collection of family, friends, ACTUP, Queer Nation, and gay and lesbian friends. The service at Saint Lukes was exclusively for the Gay and Lesbian community of which we were a part. Dominc took care of most of the arrangements, and it came off very well. I was so grateful, because I was still in a state of bereavement.

Date of Birth:8/14/1946
Date of Death: 1/24/1993
Age at Death: 46

Memorial:

Employment: Hairdresser, The Abbey Salon.

Social/Political Groups: ACT UP, Dignity Philadelphia

Bars/Clubs he attended:

His friends included: Chris Bartlett, Matty Hart, Jim Littrell

Testimonials to him: Dominic was a fiery friend and the first man who ever took me inside a gay bar in the late 1960's. He wore leather then; feathers came later. JL